Greetings from Our President
home
Greetings from Our President
Greetings from Our President
Greetings from Our President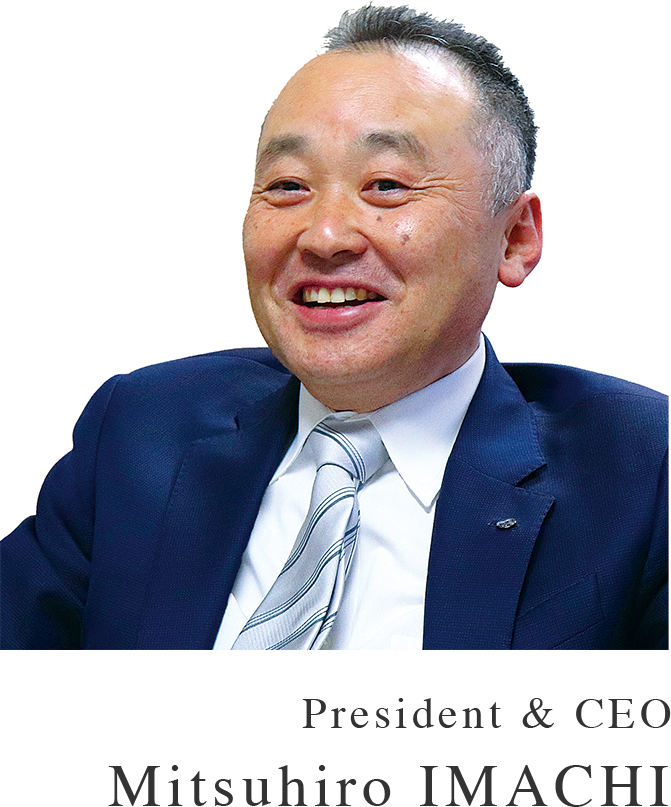 Wakou was founded in August 1981 by my father, Tadashi IMACHI (our current special advisor), as a wholesale confectionery manufacturer in Fushimi-ku, Kyoto. In August 2021, we are pleased to celebrate our 40th anniversary.
Everything at our company is based on "service and trust"- the motto at the time of our founding. To realize this goal, our management philosophy is "aiming to be an inspirational company," which we strive to achieve by setting motivating management policies and our code of conduct. We endeavor to share these values with all our associates.
Confections must be delicious and safe. Therefore, we have attained the ISO9001 (quality, customer satisfaction) and ISO22000 (food safety) certifications; and we strive to manufacture confections with a reliable management system. Furthermore, as a company and a contributing member of our society, we'd love to contribute to the SDGs established by the United Nations so as to create a sustainable world. We are proactively taking steps towards this goal, including the attainment of the ISO14001 (environmental) certification.
Japanese food enjoys a high reputation all over the world. Across various countries, Japanese food has enormous potential, and Japan is also working on the expansion of food exports. Such a business environment is, indisputably, a great opportunity to promote our outstanding Japanese confections throughout the world, and we will definitely continue to expand our business overseas.
To conclude, confectionary is, in fact, a worthwhile job. I believe that confections have a sort of sweet magic to make people smile and bring people together. I truly glad to be involved in this industry for peace, and I will work with my team to make delicious and safe, confections offering peace of mind for more smiles around the world.